News
Nominate a group that went above and beyond to win
Written by william | Published on 01st April 2022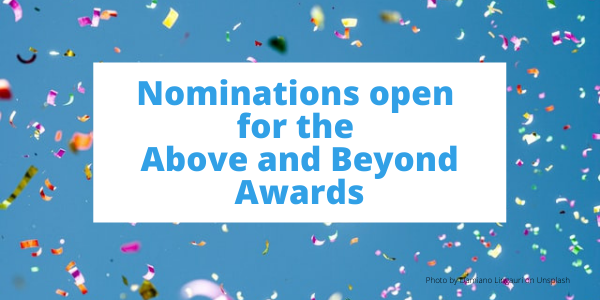 We're using a competition to find groups that went above and beyond in the pandemic. The community group or organisation with the most votes will receive £1000, with second place taking £500 and third getting £250. You can nominate using this nomination form throughout April, with voting taking place on Connect RCT in May.
The prize money can be spent to further the group or organisation's aims in any way they want. Think of what could be done with the cash! The winners will be announced during Volunteers Week between 1st to 6th June.
Ways of going 'above and beyond'
This isn't a complete list of ways a group or organisation may have gone above or beyond, but nominable activities includes:
volunteering for long hours
being really resourceful with what was available
achieving in spite of difficulties caused by the pandemic
being there for vulnerable people when no-one else was
plugging gaps in social support
Competition details:
Nominees must:
be a community or voluntary group or organisation based in RCT
have a profile on Connect RCT
have gone 'above and beyond' in the pandemic (January 2020 onwards)
Nominees announced
Nominees will be announced on 4th May when the poll is unveiled on Connect RCT. Make sure your favourite community group or organisation gets the reward they deserve by nominating them on the very short, simple nomination form.
Go back to news